Corvallis High School
Class Of 1966
Welcome to the Corvallis High Class Of 1966 website -- serving the class by providing communication and connection for us all.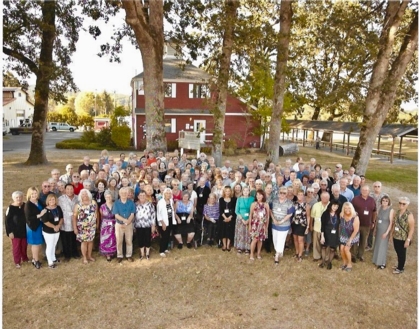 August 2016 Photo taken by Terry Wheeler
ANNOUNCEMENTS
•

Early Announcement - 2018 Summer Picnic

The Class of '66 picnic this year will include saluting turning 70 years young (birthdates in 1948 and including classmate birthdates in 1947 or 1949.)

The actual date of the Picnic has not been set but will fall between August 20th and August 30th. An email will be sent when the date and other details have been finalized. Point of contact for the picnic is classmate Kent Smith at telephone (503) 837-0218 or e-mail to kentsmith448@gmail.com.

Reminder: Be sure the email address in your profile is current so you receive all notices sent out. To update your profile, use the left side menu option "Edit Contact Info" under the "Member Functions". Be sure to click on "Save Changes" when your updates are complete. Password resets can be requested by using the "Contact Us" menu option just above "Member Functions".

•

Hi Classmates- Go check out the many photos from the reunion that have been posted. If you have some you think would be fun to post, please let us know. There's still room available.